Working women in Europe are on average paid 13% less per hour than men according to Eurostat, which means they effectively work for free for almost two months out of the year.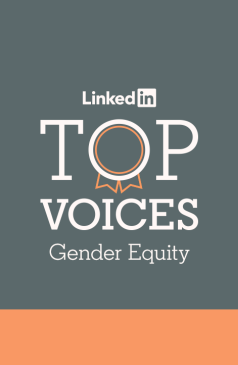 Organisations will need to step up, not least because the EU has been adopting various landmark rules to promote gender fairness in the workplace. By 2026, publicly listed firms will need to have at least 40% of non-executive director posts or a third of all director posts filled by women, and companies with at least 250 employees will soon have to report their gender pay gap.
Today, LinkedIn News Europe is highlighting five individuals who advocate for women at all levels and career stages – not just on International Women's Day, but every day. These voices cover topics ranging from equal pay to male allyship and gender equity in recruiting and hiring.
Our #LinkedInTopVoices Gender Equity are:

⭐ Michelle Gyimah – Pay gaps expert & financial coach
⭐ Sonya Lennon – Founder, social entrepreneur & advocate for equitable workplaces
⭐ Dr Anino Emuwa – Managing Director Avandis Consulting & Founder 100 Women@Davos
⭐ Cassi Mecchi – Director of Inclusion for Europe, Southwest Asia & Africa, Netflix
⭐ Susanna Romantsova – DEI Strategist, Trainer & Consultant
Click through the gallery on the LinkedIn post to read their thoughts on gender equity, and follow them for regular insights.
What action do you believe is needed to create a more equitable workplace and society? Share your thoughts in the comments below and/or in a post using the hashtag #IWD2023.

#IWD2023 #genderequity #internationalwomensday

Sources:
Eurostat: https://lnkd.in/gDdnMj9
World Economic Forum: https://lnkd.in/gwe659sF
Euronews: https://lnkd.in/ged5hBqP
Radio France Internationale: https://lnkd.in/eZhJ2-vC
EURACTIV: https://lnkd.in/enJfWzTh